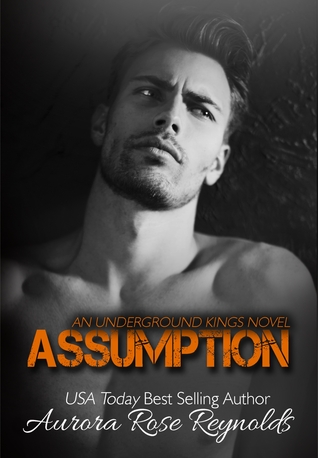 It's official - Aurora Rose Reynolds is on my top ten list of favorite authors - and she has Kenton and Autumn (and actually the entire Mayson Family) to thank for that.
Autumn is a witness to murder and needs to leave town to stay safe until the killer is found.
Kenton is helping a friend out by letting Autumn stay at his house. He has no problem with helping out, he has the room - the problem is Autumn is totally not what he was expecting. He "assumed" she was something she wasn't, which to her was typical from most people. She wasn't going to help him figure out the truth. He'd have to learn that the hard way.
I didn't just love Kenton in this book, because well - he was everything you could ever want in your Alpha male - I also totally loved Autumn just as much. She is tough - Kenton calls her a "Warrior" and she truly is - she is strong, and will not back down - even with her insecurities and fears. She has been through so much throughout her life, but has managed to always rise above. I think some of my favorite parts where how Autumn handled Kenton's ex - not backing down, and giving it to her good! I was laughing to myself just picturing everything happening.
Kenton and Autumn were so great together, even with some of the stupid things he said to her at times - you knew he really cared for her - and he wanted to protect her and make her happy. She just really had to let go, and trust that he would be there for her.
Ms. Reynolds is one of those select few who knows how to write the perfect "Alpha Man" - with just the right portion of all the best and annoying qualities a man can have. They are bossy, sexy, sweet, protective, loving and devoted, and great lovers! But that's not all that I love about her stories, because all of her books extend past just the hero and heroine. The families and friends play just as much as an important role in the stories - and the characters are all ones that you just want to get to know and be a part of their lives. Plus, there's just enough drama in her books to keep you turning the page anxiously, yet not freaking you out. Exactly what I love - and why I'll always be looking forward to the next book of Aurora Rose Reynolds to come out!