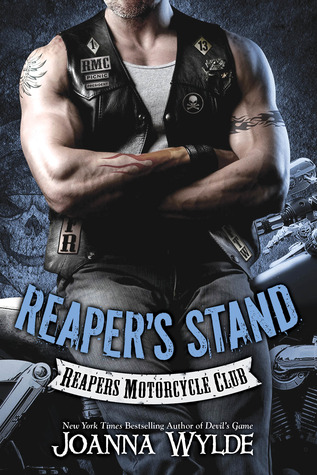 If you've been reading this series, then I'm sure like me, you have been anticipating Reese/Picnic and London's story - and they sure did not disappoint! This is one of my favorite MC stories - it has enough "grit" to make it real, and not go too overboard - and even though the guys may be "man-whores" when they start out, once that one girl becomes "theirs" - that's it for them. They have and "old lady" in the making. But for Reese it was harder to make that decision, because he had an "old lady" once, and swore after she died, that was it for him.
London is running her own cleaning business and taking care of her niece. It's been tough, and money tight, but her business has been picking up, especially with cleaning some of the Reaper's properties. She's noticed Reese a few times while she's been working, and can't help but notice how sexy he really is - although she imagines he can get any woman. She isn't alone in her infatuation - Reese has definitely noticed London too, but she is not his type at all - she has no clue at all about his world, and he doesn't want to even go there - he's not looking for anything long term.
Then circumstances bring them together on a few "awkward" occasions - where London really sees the "man-whore" that Picnic is. I have to say there were a few "cringe" worthy moments, that I would have personally died on the spot if I were London - but she handled them with class. After an unexpected kiss - either of them can get each other out of their minds. This is where it all get tricky and things get complicated - and this is where the story really picks up - and it becomes obvious of the feelings that Reese really has for London, with the way he helps her out.
I loved all the twists and turns with Reese and London's relationship - because once they got together - things were hot and happening fast.
The only problem was that London needed to actually trust Reese and go to him for help - which she didn't do, and which ended up putting her in a dangerous position with the club and Reese.
With the choices she made, Reese's options with how to handle her were becoming limited.
I was wringing my hands, wondering what would happen - and how everything would play out and come together.
From about the last 25% of the book, I couldn't put it down!
Joanna Wylde has nailed it with this great biker-MC series - and I always look forward to the next in the series!