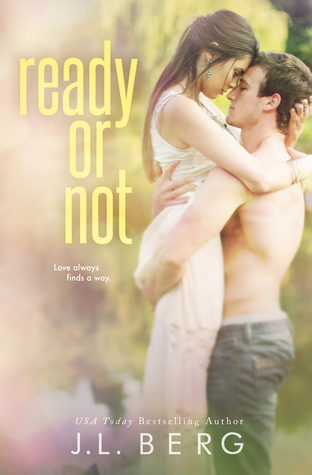 I have a lot of book boyfriends - I'll admit it - but let me tell you, I'm throwing them all to the side - because Jackson Reid is my perfect man.
I dare you to disagree with me, and try to find a flaw with him, because you won't.
Jackson, a single father to Noah, moves in next door to Liv.
From the very first day he moves in is where the adventure of their relationship starts.
With a little bit of a rocky start as neighbors - these two become fast friends and then something way more.
I enjoyed watching Liv and Jackson's relationship grow.
It felt real and authentic, and grew at a pace that was actually believable.
I definitely laughed at some of their antics towards each other, but it all was in good fun which only brought them closer. They were definitely perfectly made for each other.
Jackson was just so awesome, with his sense of humor, his love for his son, his caring gentle ways with Liv - I could gush about him for hours.
He just knew when to give Liv her space, and when to be right at her back protecting and taking care of her. Oh, and he was the perfect amount of bossy when it mattered too!
Liv has been estranged from her family the past eight years. She wasn't living up to the standards her mom and dad had hoped for. So Liv broke the ties, and was living her life, and doing what her heart wanted, and succeeding very well. The one area where she kept closed off though, was with men, she just never let a man in to her heart, and had no plans on it. But, her new neighbor and his son quickly changed that. Liv didn't only get Jackson in this relationship, she also got Noah, a wonderful, caring boy, who will steal your heart - who she nurtured and loved just like he was her own son.
I absolutely adore this series and J.L. Berg's writing style.
She never disappoints, and her books always leaves me feeling good and happily satisfied when I finish them.
If you need a beautiful love story series, with little angst, but lots of steam and great characters, than this series is definitely for you.