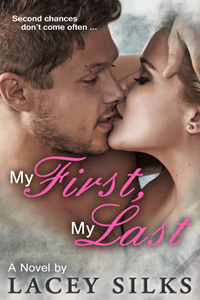 For me this was a beautiful second chance love story - that I totally loved and enjoyed. It's about coming back to your first true love - your first everything - and giving it another try, at hopefully the right times in both of your lives.
If you're looking for angst and triangles - then this book isn't for you. This is a book about a man, loving a woman so much, so deeply - he plans everything perfectly to come back and try to rekindle their love, and hopefully find what they had once before twenty years ago. It's about a woman, letting herself take the chance again on the one she let get away, without the guilt of putting herself first for once.
A perfect easy, romantic love story - that will have you really believing in second chances.