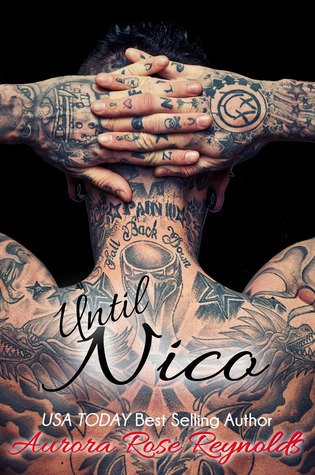 I can't get enough of these Mayson men! I have been waiting anxiously for Nico's story and he did NOT disappoint. This big, burly, tattooed, bounty hunter was left reeling after doing a good deed and returning a lost phone to a woman who would change his life. He knew all about the family "curse" yet didn't ever think it would happen to him. But he was a Mayson, and the minute he laid eyes on his "Sweet Sophie" - he knew exactly what had happened to his three brothers, was happening to him - it was time for the "curse" to take it's turn on him.
Sophie was new to the area, and was basically a loner. She stayed to herself, wary of others, after what she experienced as a teen. She had no family, and her only friend lived states away. She didn't date - ever. Well, that is at least until she lost her phone, and the person who returned it - gave her a lasting first impression. She tried to push Nico away, discourage him, but Nico is determined and hell bent on breaking down her walls and getting her to let him in.
Nico is so sweet and gentle with handling her, yet knows when to push some. He's so protective of her, you could just feel how much he cared about her. I just loved experiencing their relationship as it developed and grew and how Sophie learned to let Nico and his family in her heart - and then watching how their family grew.
I love the Mayson family - all the brothers, wives, children, cousins, friends and especially their loving parents. It makes you want to be a part of all the craziness and love they experience. I can't wait to see who will be next in the series - because it can't be over yet - I love this series way too much for it to end!!!